18 Oct

Jules Catoe Manifesto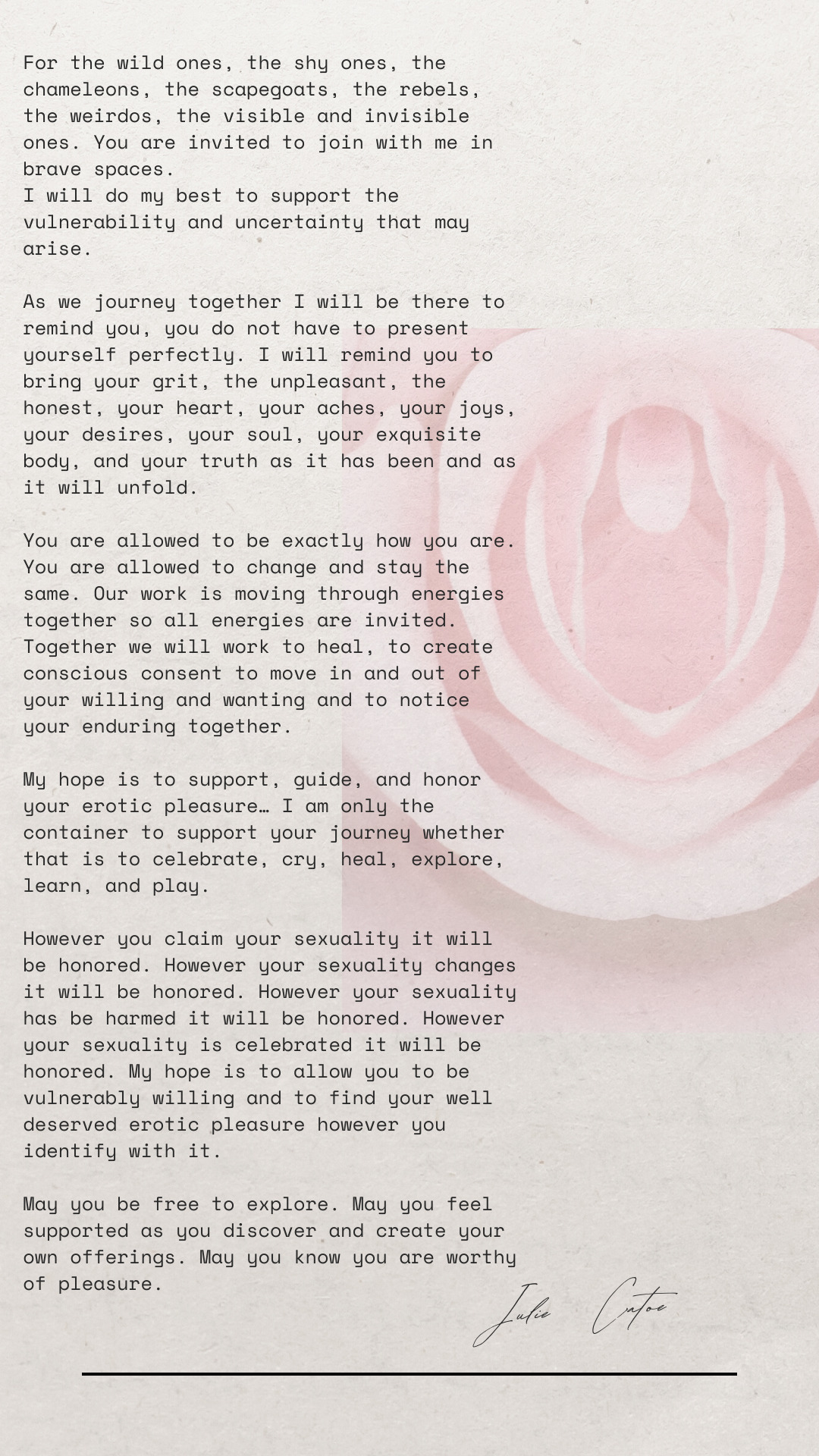 For the wild ones, the shy ones, the chameleons, the scapegoats, the rebels, the weirdos, the visible and invisible ones. You are invited to join with me in brave spaces.
I will do my best to support the vulnerability and uncertainty that may arise.
As we journey together I will be there to remind you, you do not have to present yourself perfectly. I will remind you to bring your grit, the unpleasant, the honest, your heart, your aches, your joys, your desires, your soul, your exquisite body, and your truth as it has been and as it will unfold.
You are allowed to be exactly how you are. You are allowed to change and stay the same. Our work is moving through energies together so all energies are invited. Together we will work to heal, to create conscious consent to move in and out of your willing and wanting and to notice your enduring together.
My hope is to support, guide, and honor your erotic pleasure… I am only the container to support your journey whether that is to celebrate, cry, heal, explore, learn, and play.
However you claim your sexuality it will be honored. However your sexuality changes it will be honored. However your sexuality has be harmed it will be honored. However your sexuality is celebrated it will be honored. My hope is to allow you to be vulnerably willing and to find your well deserved erotic pleasure however you identify with it.
May you be free to explore. May you feel supported as you discover and create your own offerings. May you know you are worthy of pleasure.
Jules Catoe