24 Aug

Introducing our first BIPOC Faculty Liaison: KAI CHENG THOM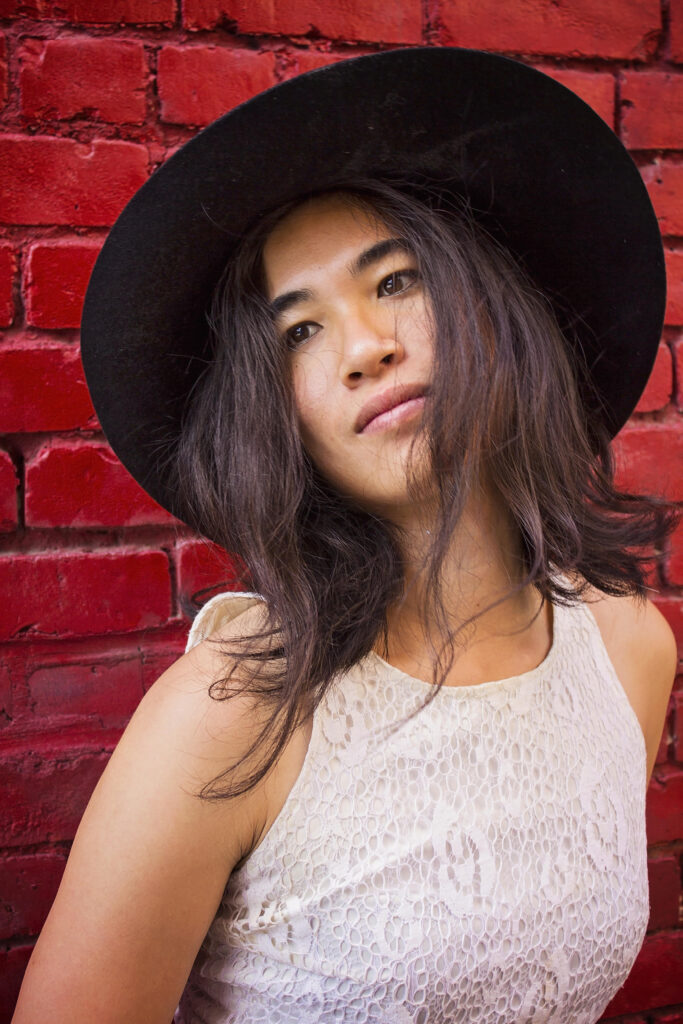 We are delighted to welcome Kai Cheng Thom to our team at the Institute for the Study of Somatic Sex Education. Kai Cheng is taking on a temporary role in a program that she guided us in developing. The BIPOC faculty liaison role is a small but significant step in what we hope will be a larger shift towards deeper anti-racism practice at the Institute. We've got some structures in place now, and funded, that we hope will invite emergent changes to curriculum, practice and the profession, guided by our students who identify as Black, Indigenous and people of colour, and by the amazing thinkers and leaders in the field of somatics who make anti-racism key to their work.
Creating a rotating BIPOC Faculty Liaison position is a first step. Recently, our Creative Admin Tracy met with Kai Cheng over Zoom to talk about her new position with the Institute. Here are some highlights from their conversation:
What excites you the most about being the institute's first BIPOC Faculty Liaison?
I'm looking forward to working with the students and faculty to expand the Institute's awareness and responsiveness to the needs of racialized students – to me, this is an opportunity to make the gifts of SSE available to more marginalized individuals, and a chance to facilitate collective growth and transformation.  I'm also really excited to connect with BIPOC students of SSE so that we can start feeling into a vision of what a BIPOC-centred praxis of somatic sex education might look like.
I hold alongside my excitement an awareness of the very real challenges that come with organizational change work around race and racism.  Hard conversations can bring up hard feelings and sensations in our individual and collective bodies.  Organizational change is trauma healing for the collective body, which means that caution, care, and loving kindness is key to the process.
What unique qualities do you bring to the role and what do you hope to accomplish in your first year as BFL?
This is a great question, and I'm going to answer it in a bit of an odd way, by starting first with some of my qualities that are not unique: I'm a student of the Institute, and a lover of Somatic Sex Education.  At 29, I'm also still a bit of a spring chicken compared to many of my peers in this field, though I do have a depth of life and professional experience in many areas. I like lasagnas, giving and getting massages, and watching television. I'm bad at math. I say all this because I have spent a lot of time in different organizations and communities, and one tricky pattern that we can easily fall into is the myth of exceptionalism – believing that all we need is one perfect token or model minority to "fix" the cultural wounding of racism and systemic oppression.  This sets us up for disappointment and not-safe-enough relationship.  I am one of many People of Colour who has gifts and ideas to bring to the Institute, and I hope that I will be the first of many in this role, which has been specifically designed as a short-term role in order to create more space for others to bring their unique perspectives to it.
More straightfowardly – I'm a former clinical social worker and psychotherapist who gave up my mental health practice to pursue a more holistic, radical healing path, which is what brought  me to SSE.  I'm also an erotic masseuse, a trans woman, an author, and student of conflict resolution.  I have a particular focus on Transformative Justice, which is the practice of pursuing non-punitive ways of addressing harm that offer both survivors and perpetrators of violence, as well as their whole communities, opportunities for healing and change.
How can a BIPOC Faculty Liaison support the values and new culture of Somatic Sex Education?
The BIPOC Faculty Liaison is essentially support role for BIPOC students of SSE – I'll be offering an extra layer of mentorship and coaching to BIPOC and racialized students as they progress through the program. The purpose of this is to create room for counter-normative conversations to occur and blossom into new ways of looking at and practicing the SSE, such as: How do we understand the fact that the majority of leaders in our field thus far are white?  How can BIPOC practitioners navigate the barriers of systemic racism in an already "edgy" field?  How can we incorporate racialized ancestral and spiritual practices in erotic and ritual healing?  And so on.  The Liaison will also facilitate an internal community within the larger SSE field by creating an online BIPOC SSE Student Network which will be provided with specific resources to organize BIPOC-centred professional development opportunities.  
Kai Cheng Thom is a writer, performer, somatic educator and bodyworker, lasagna lover, and wicked witch.  A trans woman of Chinese descent, she currently makes tkaronto, the Dish With One Spoon territory her home.  A former social worker, Kai Cheng has over a decade of experience in community work and organizational change.  She is currently pursuing studies in a wide number of somatic healing modalities, including breathwork, Thai massage, and somatic sex education.
More about our commitment to anti-racism practice from Faculty Caffyn Jesse:
New leadership in racial justice is emerging through somatics, often resourced by the same teachings, teachers, understandings and body-based practices we use in somatic sex education. (I am thinking of Sonya Renee Taylor, Resmaa Menakem and Staci Haines, whose writings are part of our curriculum, plus adrienne maree brown, Prentis Hemphill, Alta Starr and others.)
Somatic sex education as we teach it at the Institute has a social justice lens. Our curriculum has a focus much broader and deeper than personal sexual freedom. We see that social oppression almost always has consequences in the sexual realm. Multiple intersecting oppressions factor into the dominant culture's distribution of sexual violence and sexual health. Numerous forms of oppression and privilege are mediated through gender, sex, sexuality and relationship, including sexism, racism, homophobia, ableism, transphobia, classism and ageism. Black, Indigenous and People of Colour (BIPOC) have historically been deprived of sexual agency, and yet the curriculum of Somatic Sex Education draws on sexual culture and teachings of Black, Indigenous, Asian and other non-European lineages. The "Sexual dysfunctions" that bring people to our studios can usually be understood as creative adaptations to the dominant culture's traumatic shaping, and the relentless cascade of violence, aggression and microaggressions that we navigate daily.
We see the creation of counter-normative, anti-oppressive spaces, understandings, practices and alliances as key to healing and well-being for ourselves, our clients and communities. Hopefully we have made another small but significant step here to make our community of practice feel more welcoming, and to resource us for kind and challenging conversations that can guide organizational change into practices and a profession that better reflects our understandings, commitments and values. Kai Cheng reminds us that this level of change is "trauma healing for the collective body, which means that caution, care, and loving kindness is key to the process."